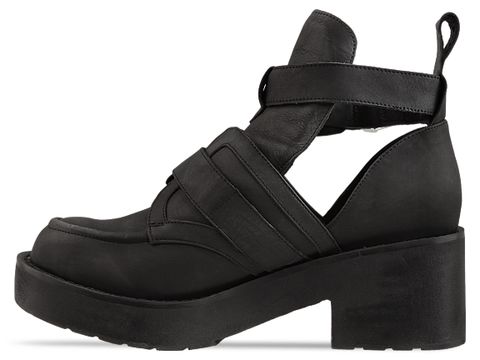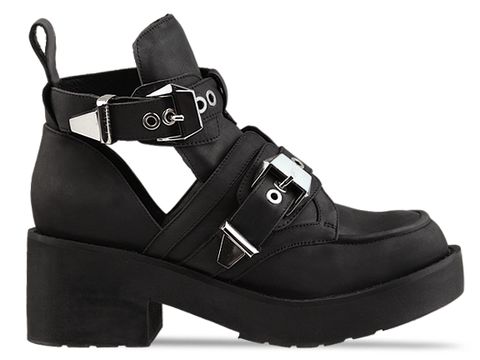 So I have been lusting over these shoes for a long time! These are the Jeffery Campbell Coltrane. I have seen them styled in so many different ways and I just think they are amazing! As I have stated many times before I do not wear leather as I am pro animal rights so even if I had £130 to spend on a pair JC shoes I would never buy them.
So when I really love an item that is leather what I normally end up doing is spending hours on various websites trying to find replicas. The closest shoes I could find my sister kindly bought me for my birthday (you can see them in this post
here
. They quite clearly look nothing like the Coltranes) and after wearing them for a day and a half this happened...
Yup! the whole sole came off my shoe as I was literally walking into a night club. The bouncer was kind enough to tape up my shoe (but refused to tape up the other shoe! If I was going to look this stupid I would at least like to match and yes I did have to spend the whole night in the club looking like this!)
I was ready to give up hope, when I received a newsletter from
Garage Shoes
so I went on their website to do some window shopping and that's where I found these:
I literally jumped out my seat when I saw them and had to purchase them instantly! Not only are they artificial leather, they where only £24.99! They are pretty much identical! Words cannot describe how happy I am! I cannot wait to strut around the street in these bad boys.